0
Weeks
0
Days
0
Hours
0
Minutes
0
Seconds
|The Booming Southeast-Asia Startup Ecosystem|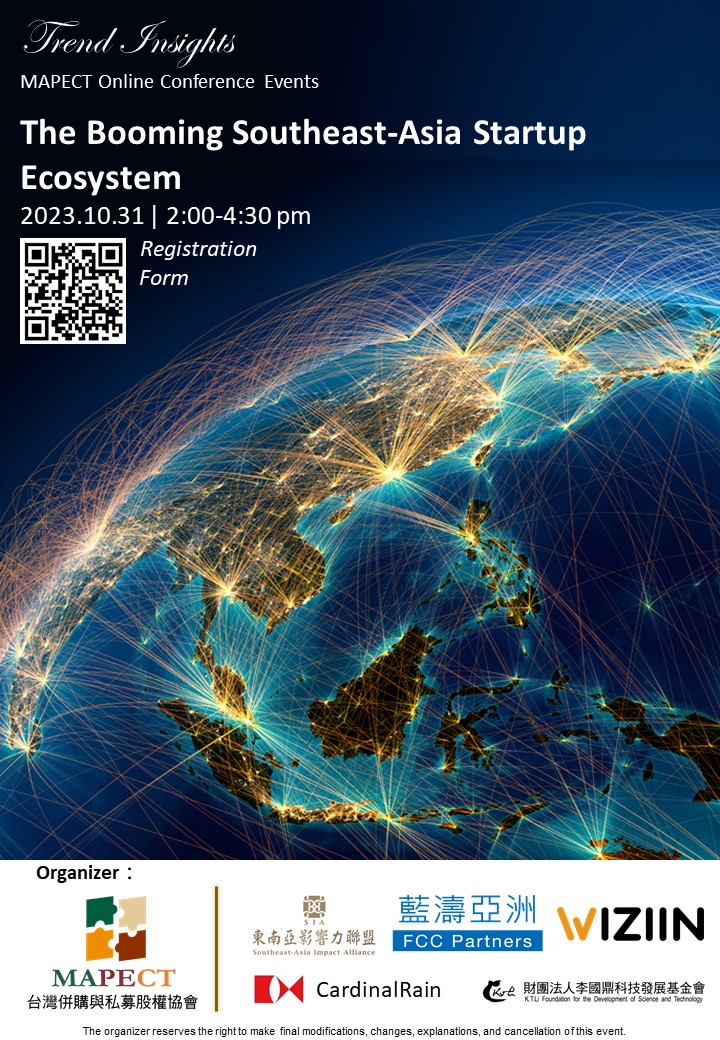 💥 In the post-pandemic era, the Southeast-Asian market has been growing steadily since 2021, especially in 2022 when the digital economy in Southeast Asia grew by 20% compared to the previous year. The overall scale expands year by year, showcasing the potential for development. This has spurred the growth of startup ecosystems in various sectors, including e-commerce, digital finance, food delivery, online media, travel, and transportation.
🎯 With the rapid growth of the digital economy and internet users in Southeast Asia, the development of online travel, online media, e-commerce, and ride-hailing apps are particularly noteworthy. Moreover, due to the tensions between the US and China, and the slowing down of the Chinese economy, there has been a sharp decline in Chinese companies going public in the US. Companies from Southeast Asia are now filling this gap. Countries such as #Singapore, #Vietnam, and #Thailand are actively pursuing US #IPOs.
🌠 Taiwan, as a hub in Asia-Pacific, should proactively connect with the Southeast-Asian startup ecosystem. Companies should evaluate markets based on their needs and service goals, focusing on markets with "abundant resources" or those with "huge potential". Markets rich in resources include Singapore, Malaysia, and Thailand, while those with immense potential include Vietnam, Indonesia, and the Philippines.
📢 To further #integrate the win-win #advantages of Taiwan and Southeast Asia, we have specially invited the founder of Singapore's famous consumer industry #fund #TEJA, Virginia Tan, and several overseas investment and startup industry experts. In this online macro-sharing event, they will discuss investment opportunities in the Southeast-Asian consumer industry, how #Google assists in building an AI innovation ecosystem, the key success guidance plans of the Singaporean government for innovation, and the linkage between the Vietnamese startup ecosystem delivered by Wiziin Inc.'s representative. We aim to enrich everyone's understanding of the Southeast-Asian #entrepreneurial ecosystem.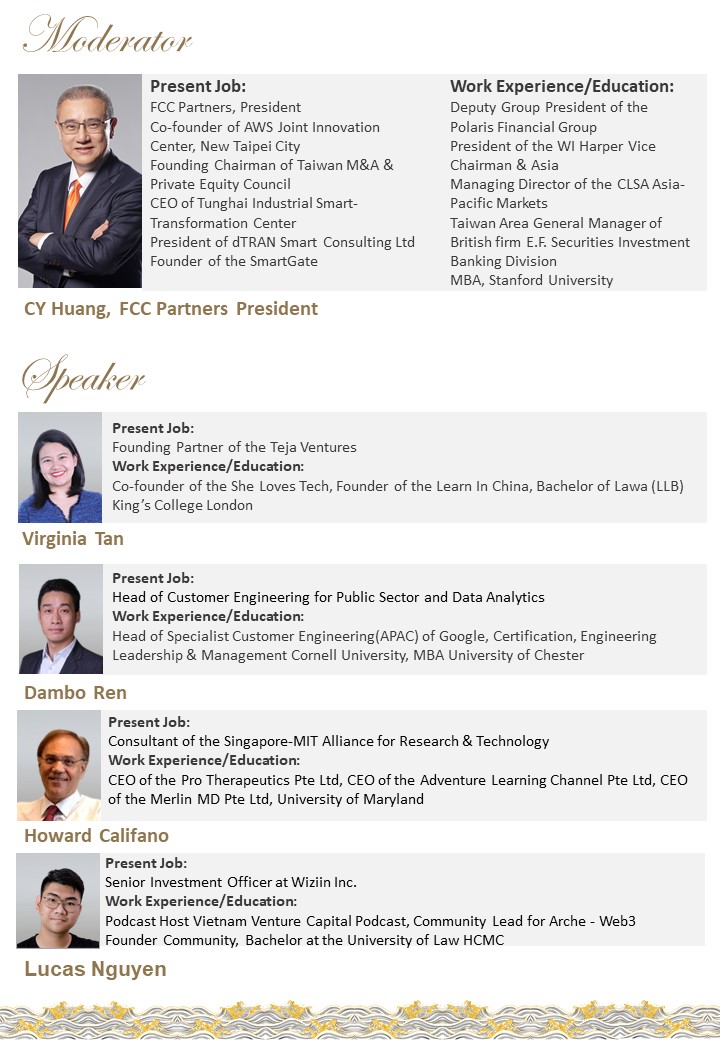 Event date: October 31, 2023 (Tuesday) 14:00-16:30 (GMT+8)(Registration at 13:30)
Means of delivery: Zoom Online Conference
Event language: Mainly in English
Registration link:
https://forms.gle/JGwzwKnkAGttRJed7
Contact: